It has been proven that chiropractic treatment is highly beneficial both for the expectant mother as well as the baby. Almost every well-trained chiropractor is aware of the techniques to treat pregnant women, but there are some chiropractors with advanced certifications, training or experience, who specialize in this
style of treatment.
As the baby develops in the womb, the expectant mother goes through a series of physical and hormonal changes. Factors such as constantly growing weight, breast enlargement and pressure on hips have a profound effect on the posture of a pregnant woman. Not to mention, the extra stress on the spine during pregnancy can result in low back pain. Chiropractic treatment can make all these changes less traumatic and easier for a pregnant woman as well as for her baby.
Aside from treating headaches, neck pain, back pain, etc. chiropractors specialize in the treatment of the aches, pains, and stresses of the muscles, ligaments and joints and other areas of the body which are often problematic during pregnancy. Every pregnancy is different with its own set of symptoms and the chiropractor will modify treatment to fit each. These factors would all be taken into consideration during the consultation and any subsequent treatments.
Women who have undergone chiropractic during pregnancy, have confirmed that treatment has been highly beneficial with easing symptoms as well as helping with the delivery and recovery period. It has been reported that regular chiropractic treatment has shortened the labor time by as much as 30%!
Stats from studies and personal success stories show that regular chiropractic visits can have lifelong benefits both for the mother and the baby.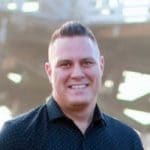 Matt Prados has worked in chiropractic marketing since 2009 help. He helps chiropractors with their internet presence and is a consultant for online reputation management.